Dear Visitor (s),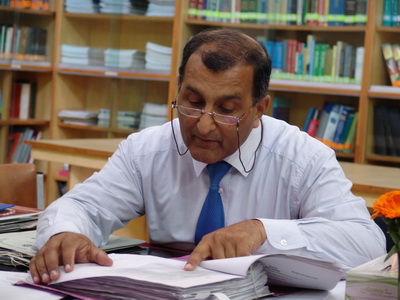 Welcome to the website of "Integrated Professional Solutions – IPS, PAKISTAN".
We appreciate your web presence here and thank you for your interest.
IPS is one of the veteran pioneers in the learning and advisory disciplines of internationally recognized standards and best-practiced Management Systems. IPS has been endeavoring to provide the 'Value-Added' learning and advisory services, globally and nation-wide, with the philosophy & approach of 'Sharing-Learning', and has achieved credible reputation.
This site will give you an insight into our company, its products and services, and how we can work together.
Our aim is to work with partners and communities to build sustainable relationships.
The success of the services and the founding of the company have been honored and distinguished many times over.
IPS is a global service provider with decades of experience. At IPS, we can also look back on a number of some very successful years. At first glance, it might be our products and services that have paved the way for the company's distinctive success story.
However, it's never just about the products, but always about the clients too.
At IPS, we have committed ourselves to a shared set of values that are binding on our team. Everything we do is based on our corporate values: Courage, Achievement, Respect, Responsibility, Integrity and Transparency. They give us orientation, they determine our business relationships and of course how we perform professionally. And these values enable us to create a trustful environment – essential for a business model that is built on innovation.
Creating workable alternative solutions and systems requires developing the capacity for change in individuals, communities, organizations, and institutions…not just changing or improving technology. Our goal is to empower people and organizations to look at all of the relationships and consequences related to what they do and to grow into full responsibility for making informed decisions that consider their effect on all people and all species, now and in the future.
Another integral part of our culture is social and environmental responsibility. In our domain we are highly committed to responsible Corporate Citizenship. In addition to IPS initiatives, we have established our own successful programs.
Thank you for your confidence on us. We encourage your feedback as our website evolves and hope our site supports your quest for useful and empowering information.
We hope you find it useful and we look forward to seeing you at our events and on line. I appreciate your time taken to explore our website.
Do Discover IPS please.
Best regards.
ENGR. K. AHMED
Director
IPS – Pakistan / UK